Michigan Movement provides aid to individuals, families, and students experiencing homelessness and poverty in our local community. We are rooted in education, health, and wellness, and value a sustainable, innovative, and collaborative approach to address our community's health and social disparities.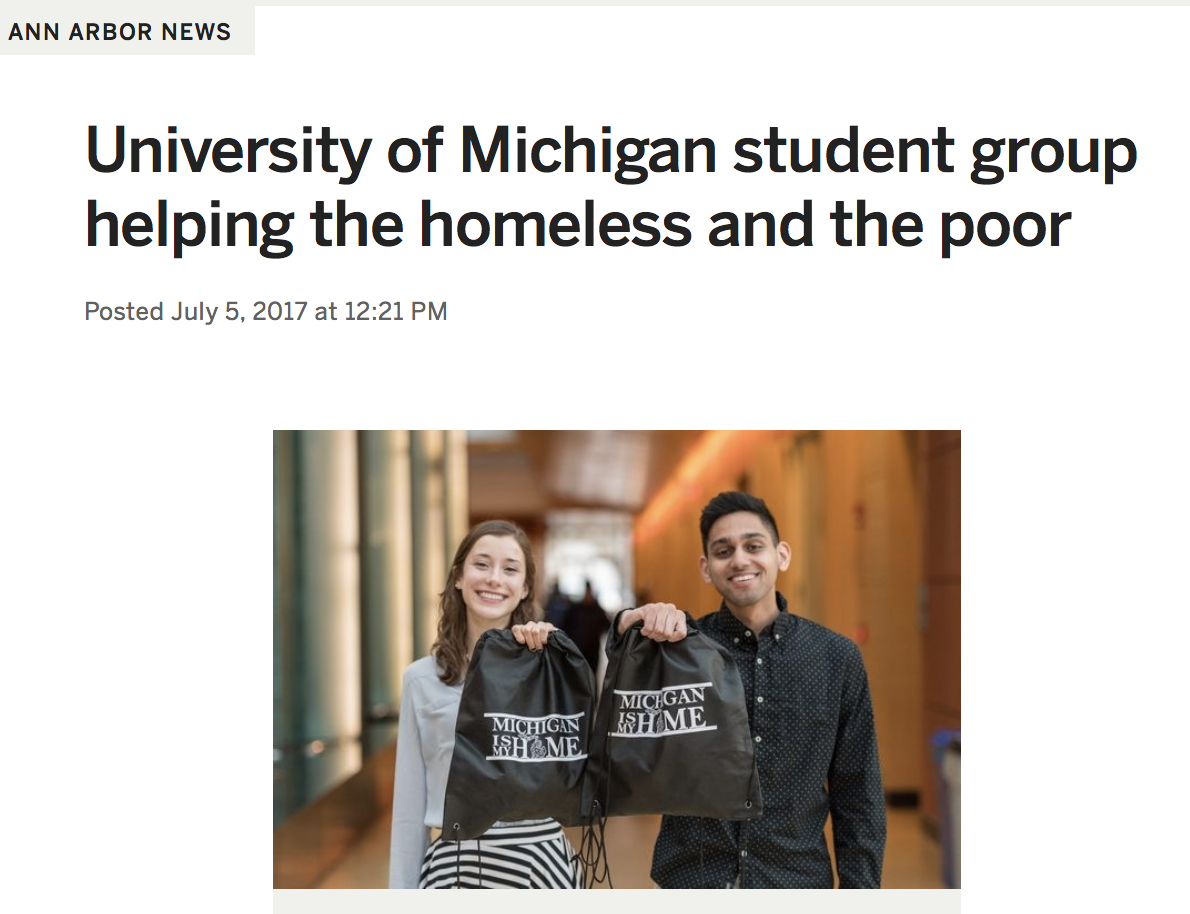 A couple of U of M students decided they wanted to make a difference.
This is their story.